When Should We Change Our Tyres?
Wednesday 16 August 2023
Back to Latest News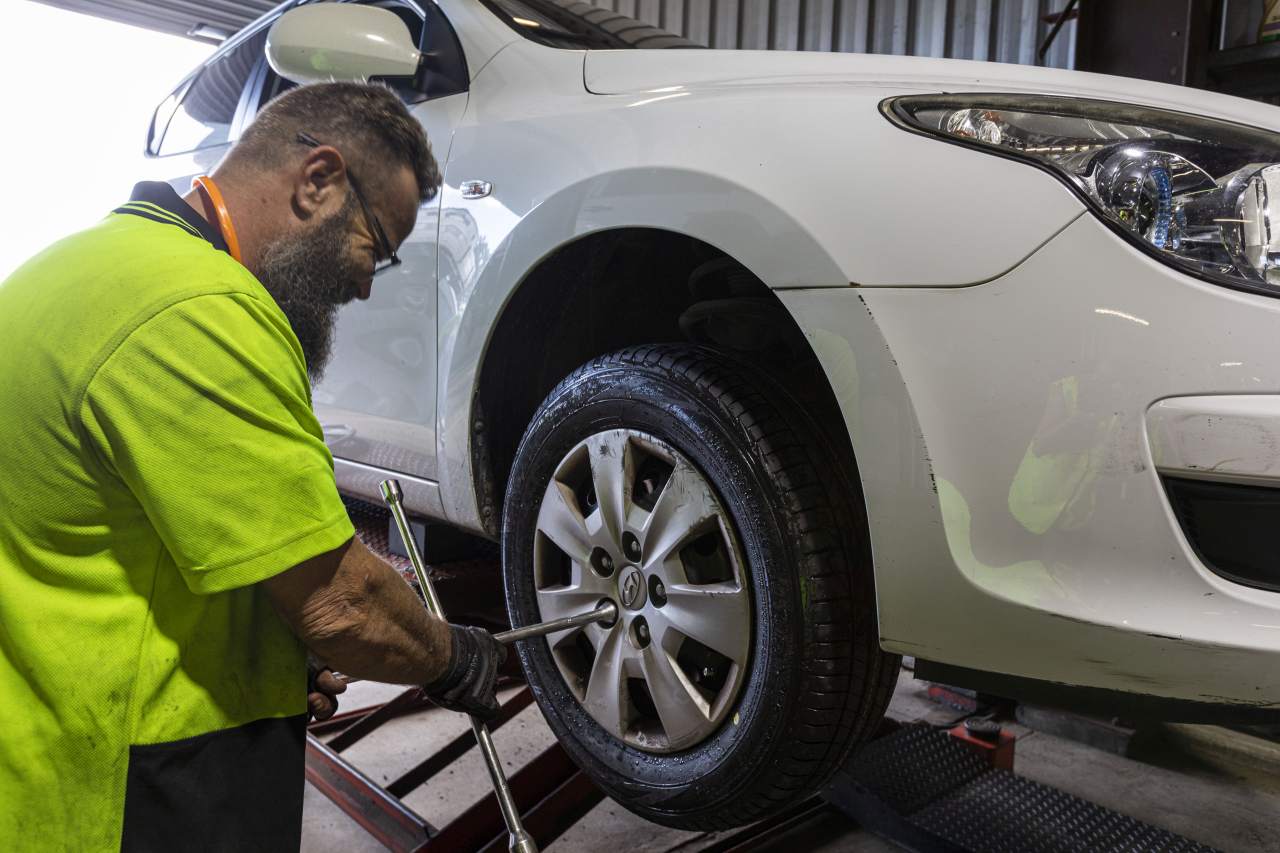 Keeping up with the maintenance of your vehicle is essential to keep it looking its best and, crucially, ensuring it is safe to drive. When thinking about maintaining your car, there are many different jobs that need to be performed regularly to keep your vehicle running and safe to drive. However, one part of their vehicle that many people forget about is its tyres.
When your car is running well, it is easy to overlook your tyres and forget to check them. But neglecting your tyres can have serious consequences and put your safety at risk when driving.
Your vehicle's tyres have a heavy influence over your vehicle's over all performance. Tyres can impact not only the safety of your vehicle but also how fuel efficient it is, how well it handles on the road, and even the performance of the brakes. So, your tyres are a part of your car that should never be overlooked.
As the only part of your vehicle that is in direct contact with the road, your tyres are subjected to lots of wear and tear every day.
When it comes to tyres, here at All Coast Tyre Solutions, we are the trusted experts. So, if you are in the Sunshine Coast and are looking for new car tyres, All Coast Tyre Solutions can help. Here we will explain when to change your tyres and how to detect when you need new car tyres:
How do I Know That I Need New Car Tyres?
One of the easiest ways to spot whether you need new car tyres is to look at the tyre's tread.
The tread of your tyre performs a vital function, helping your vehicle to grip the road. In wet, icy, or slippery conditions, the tread of your tyres is particularly important. If the tread is worn, your vehicle will not have the grip required to drive safely in these road conditions. This will make it challenging to control your vehicle and increase the chances of an accident happening.
In Australia, the minimum legal tyre tread depth is 1.5 mm. This means that if your tyre tread falls below this measurement, your tyres will become illegal.
Many brands of tyres have tread wear indicators, and when the tyre tread is worn to this level, you will easily be able to see that your tyres need to be changed. It is best to inspect your tyres each month to look for signs of wear and tear that could impact their performance.
If you are unsure whether you have enough tread left on your tyres, it is always a good idea to get this checked by a professional. Here at All Coast Tyre Solutions, our friendly team will be happy to advise you.
Your family's safety is always the top priority, so it is always better to get your tyres checked by a professional to ensure they are still safe to drive on.
How Often Do Vehicle Tyres Need to be Replaced?
There is no set limit on how often you need to replace car tyres. However, it is recommended that tyres are replaced every five years. But they will need to be replaced sooner than this if they are getting close to the legal tread limit.
Some people will need to purchase new car tyres more often than others, and this is determined by several factors. How frequently you drive your car, the types of conditions you drive in, and the quality of the tyres that you buy will all influence how frequently your tyres should be changed.
When you change one tyre, it is best to change all four tyres at once. Replacing all four tyre will ensure that your vehicle remains balanced and will provide optimum grip on the road when you drive.
Why Choose All Coast Tyre Solutions?
Here at All Coast Tyre Solutions, we are a family-run business and pride ourselves on offering the highest standard of customer care and service.
We have provided trustworthy, reliable, and high-quality tyre services to our customers across the Sunshine Coast for over 25 years.
Our team has the expert knowledge and skills to help you with every aspect of your vehicle's tyres, and we can even provide 24/7 roadside assistance if you have a tyre emergency.
Whatever tyre services you need and whichever vehicle you drive, the team at All Coast Tyre Solutions will be happy to help. Contact us today and let us know how we can help you.